Events and Classes Schedule and Registration Information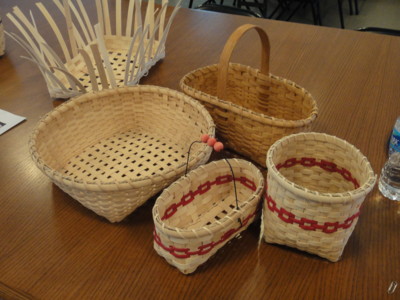 I do art and craft shows in the area and teach basketry classes at a variety of art centers, state parks, and craft shops. Ask about hosting a class at your location.
Due to the COVID issues craft shows have cancelled, the shops that usually host my classes are either closed or limiting contact right now. I will update the schedule as soon as I can start holding classes again.
Baskets I Have In Stock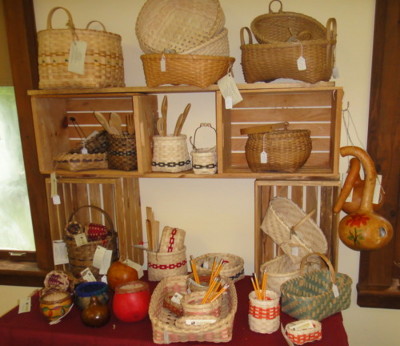 I always have some baskets in stock, that can be shipped immediately.
If you like the style, color, size, and finish, you can get your choice right away!
Covid Makes Me Crazy Sale!
Covid is Making me Crazy! No classes, no craft shows, but baskets sittin' around waiting for their forever homes... SO, until I've received my second shot...
Buy a basket to be shipped - 20% off! Make arrangements to pick up locally - 30% off.
This applies only to the already made baskets on my instock basket page.
If you like the style, color, size, and finish, you can get your choice right away!
If you would prefer something different, contact me.
Wholesale and Private Label Information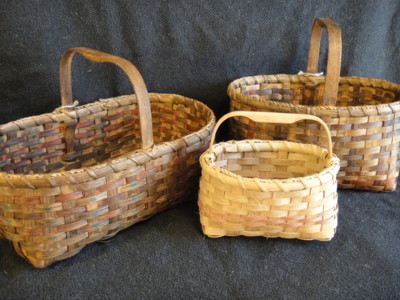 Many of my baskets are sold in shops nationwide.
I also do private label so that your shop can enjoy the benefits of your own identity!

>

We are currently having issues with credit card processing when ordering online, please order via mail - print an order form

Or call me at 423-377-5555 for more information, between 8:00 am and 7:00 pm, Eastern time
Please note, because of the overwhelming number of spam/scam calls I receive, if I don't recognize your number, I will let the phone go to voicemail. Please leave a message and I will call you back.

I can take an order with SQUARE over the phone, or I can send you a PayPal invoice!

You can also request more information by emailing me Email me!